Former Eagles guitarist Don Felder recently spoke with Music Recall Magazine. Check out MRM's exclusive interview with Felder HERE.
SHOW REVIEW: The Doobie Brothers and Don Felder Surge In Simpsonville
2015 Def Leppard Tour
For more than thirty years Def Leppard's name has been synonymous with their arsenal of hits backed by epic live shows. With 100 million records sold worldwide and two prestigious Diamond Awards to their credit, the group's spectacular concerts continue to sell out venues worldwide. Currently, the band is making their way across the U.S. as part of a massive tour (see routing below) that is stopping in 60+ cities across the country through October and is on track to becoming one of this season's highest grossing outings. Following the U.S. dates, Def Leppard will continue their world tour with shows in the United Kingdom, Japan, Singapore, and Australia. Def Leppard will be performing Friday, October 16 in Columbia, SC at the Colonial Life Arena.(MORE)
Van Halen In Charlotte, NC Review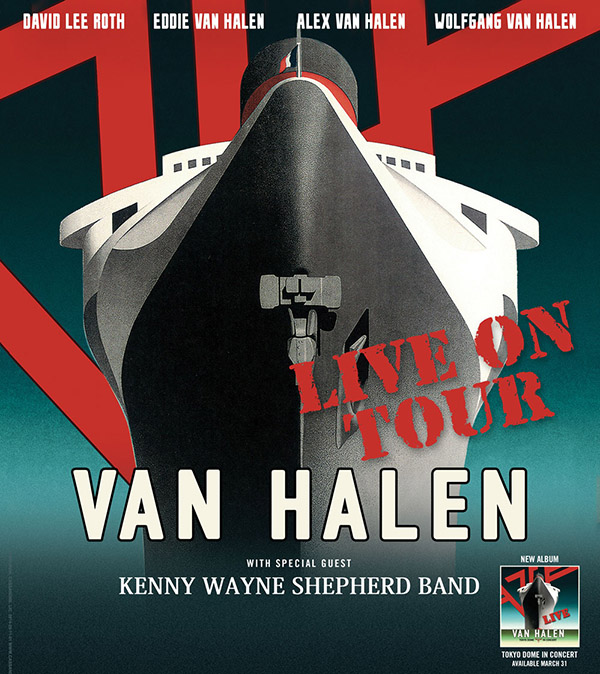 Van Halen came back to Charlotte, NC at the PNC Music Pavilion for the first time since 2012. They brought their A-game for a two-hour rocking show. Music Recall Magazine was there to review this amazing show.
SHOW REVIEW: Van Halen Erupts In Charlotte
___________________________________________________________________________
Motley Crue & Alice Cooper In Charlotte, NC Review
Motley Crue stopped in Charlotte, NC at the Time Warner Cable Arena for the final time as part of their "The Final Tour." While it is sad to see them go, they didn't go without a fight. It was an awesome show. Alice Cooper was phenomenal as an opener also. Music Recall Magazine was there to review this historic show.
SHOW REVIEW:Motley Crue With Alice Cooper Go Out In Style In Charlotte
1.) Interview: Interview With Actor-Musician Billy Bob Thornton
2.) Concert Review:Fleetwood Mac Links The Chain In Charlotte
3.) Interview:Interview With Actor-Comedian Dana Carvey
4.) Concert Review: Clapton Conquers Charlotte
5.) Theatre Review: Jerry Seinfeld Amuses Augusta
Music Recall Magazine's New Concert Video of the Month
Lynyrd Skynyrd–"Gimme Three Steps" (from "Live From Jacksonville" DVD -out 10/23)


___________________________________________________________________________