Former Eagles guitarist Don Felder recently spoke with Music Recall Magazine. Check out MRM's exclusive interview with Felder HERE.
SHOW REVIEW: The Doobie Brothers and Don Felder Surge In Simpsonville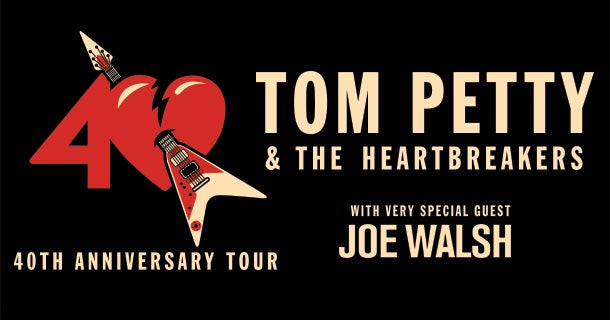 Tom Petty and The Heartbreakers, one of the most iconic bands in American music history, have announced the first dates of their 40th Anniversary Tour. The primarily U.S. tour, produced by Live Nation, will begin on April 20, 2017 in Oklahoma City and continues throughout the summer with more dates, including on the west coast, still to be announced. This tour will be in Atlanta, GA at the Phillips Arena on April 27. Find out more HERE.
AC/DC Greensboro, NC Review

AC/DC finally performed their long-anticipated show in Greensboro, NC at the Greensboro Coliseum.  This was the first stop on their run of makeup shows for the Rock Or Bust Tour in the United States. It was one heck of a show. And we were there!
SHOW REVIEW:  Concert Review: AC/DC in Greensboro, NC
___________________________________________________________________________
Steely Dan And Steve Winwood Charlotte, NC Review

Steely Dan — with special guest Steve Winwood — brought their 2016 summer tour to Charlotte, NC at the PNC Music Pavilion. The night was filled with scorching temperatures and scorching performances.
SHOW REVIEW:Steely Dan And Steve Winwood Sizzle In Charlotte
___________________________________________________________________________
 Pearl Jam Greenville, SC Review
Pearl Jam brought a very unique show to the sold-out Bon Secours Wellness Arena in Greenville, SC. They would play for three straight hours and make history by playing their classic "Vs." record in its entirety. They proved that they are no longer a "grunge" band – they really are an all-American band playing their own unique style of music.
SHOW REVIEW: Pearl Jam Keeps The Record Spinning In Greenville
1.) Interview: Interview With Actor-Musician Billy Bob Thornton
2.) Concert Review:Fleetwood Mac Links The Chain In Charlotte
3.) Interview:Interview With Actor-Comedian Dana Carvey
4.) Concert Review: Clapton Conquers Charlotte
5.) Theatre Review: Jerry Seinfeld Amuses Augusta
Music Recall Magazine's New Concert Video of the Month
HEART– "Barracude" (from "Heart Live At The Royal Albert Hall" DVD – out now)


___________________________________________________________________________