Chicago
December 7, 2021
Augusta, GA
Bell Auditorium
Review by Joseph Hett
Chicago Is Well Worth The Wait In Augusta
After being rescheduled twice due to the pandemic, the much anticipated Chicago show finally happened on Tuesday night in Augusta, GA at the Bell Auditorium. Patrons eagerly filed into the auditorium to see the historic horn-driven band deliver their timeless music.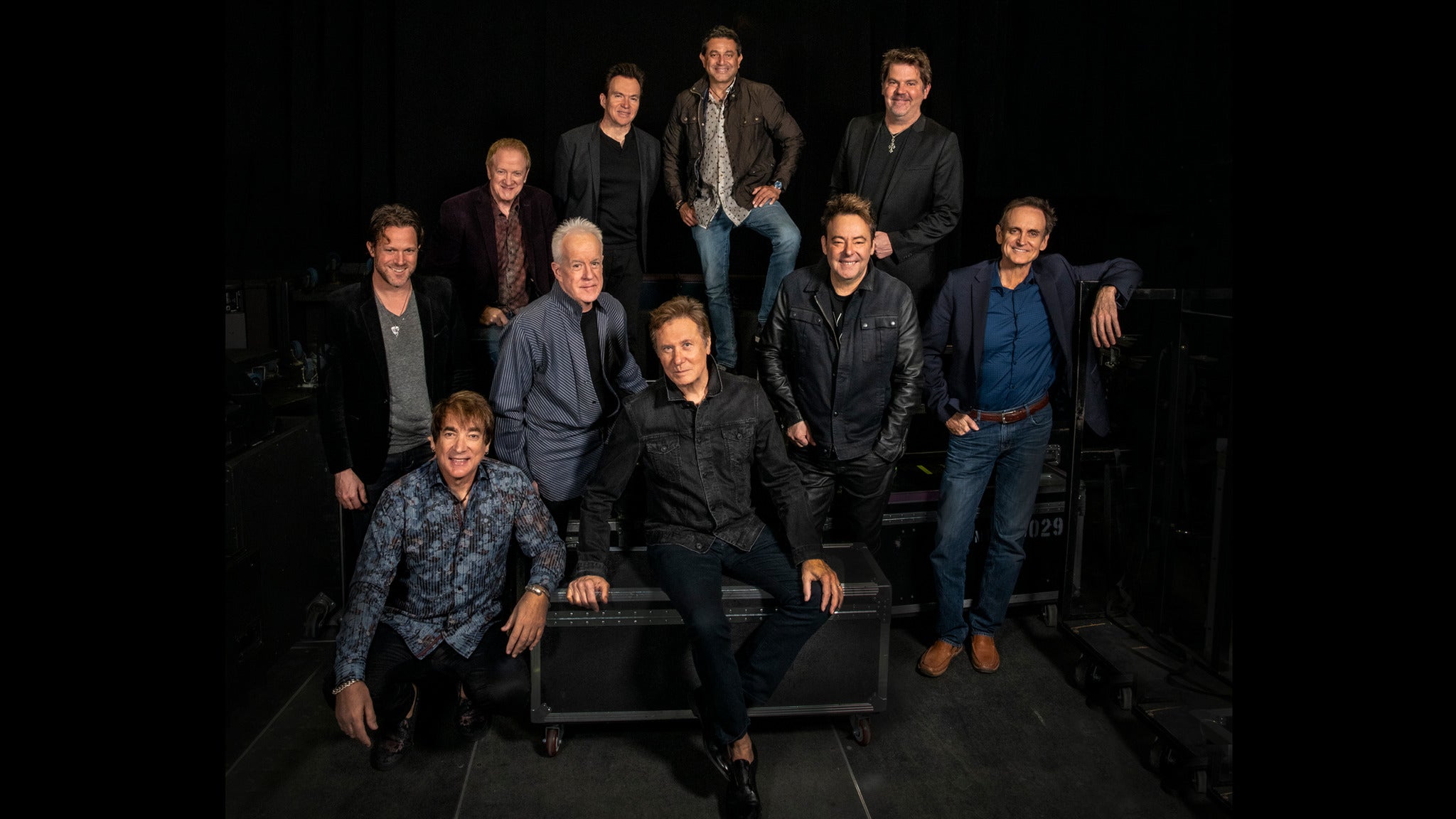 The band consists of founding members Robert Lamm (keyboard/vocals), Jimmy Pankow (trombone) and Lee
Loughnane (trumpet). They were joined by Neil Donnell (vocals), Lou Pardini (keyboard/vocals), Ray Herrmann (saxophone), Brett Simons (bass), Walfredo Reyes Jr. (drums) and Ramon Yslas (percussion). The newest member of the touring lineup, Tony Obrohta, recently took over guitar duties from Keith Howland after Howland was injured and then subsequently left the band.
Chicago came out with "Introduction" to introduce themselves to the crowd. They then transitioned into a couple classics, "Questions 67 and 68" and "Dialogue (Part I & II)."
Lamm welcomed everyone to the show and introduced Pardini to sing lead on "Call On Me".
A curtain dropped down to conceal the majority of the stage. Obrohta, armed with an acoustic guitar, Donnell and Simons came out for a stripped down version of "If You Leave Me Now." Pardini then had his keyboard wheeled out front and center for "Look Away." Towards the end of the song, the curtain was raised to reveal the full band to finish the song.
They closed the first set out with the 13-minute epic series of songs titled "Ballet For A Girl In Buchannon." It started off with "Make Me Smile" and finished with "Now More Than Ever." It was now time for a well deserved intermission by Chicago.
Back from break, they cranked out "Alive Again," "Does Anybody Really Know What Time It Is?"
and "Old Days." Yslas started a slow back and forth wave with his cell phone light. It soon caught on, and the venue was lit up for "Hard Habit to Break."
It's amazing how Chicago still performs with pinpoint accuracy to make their performance sound just like the original recordings. Since they take pride in their musicianship, you won't find them playing to backing tracks.
The '80s were in full force with "Hard Habit To Break / Get Away" and "You're The Inspiration." Chicago then got back on track with acoustic guitar strumming of "Beginnings" and the jamming percussion of "I'm A Man."
They closed the set out with "Saturday In The Park" and an abbreviated version of "Feelin' Stronger Every Day."
For the encore, they came back out and played the patriotic "Free." Last up was the all-time rocking classic "25 Or 6 To 4," where Obrohta laid down a blazing guitar solo that Terry Kath would be proud of.
This two hour show featured songs spanning Chicago's entire career. Chicago is a well-oiled touring machine and still going strong after 54 years on the road. Lamm (77), Pankow (74) and Loughnane (75) are getting up there in age but show no signs of slowing down.