REO Speedwagon
February 29, 2020
Columbia, SC
Township Auditorium
Review by Joseph Hett
REO Speedwagon Soldiers On In Columbia
REO Speedwagon came to Columbia on Saturday night to play a full set for the fans packed into the Township Auditorium. What better way to celebrate Leap Day than to see a top notch band like the legendary REO Speedwagon. Everything started off as planned until Kevin Cronin broke the news, later in the set, that he was struggling to perform since he was sick. So we got a somewhat abbreviated set from REO Speedwagon.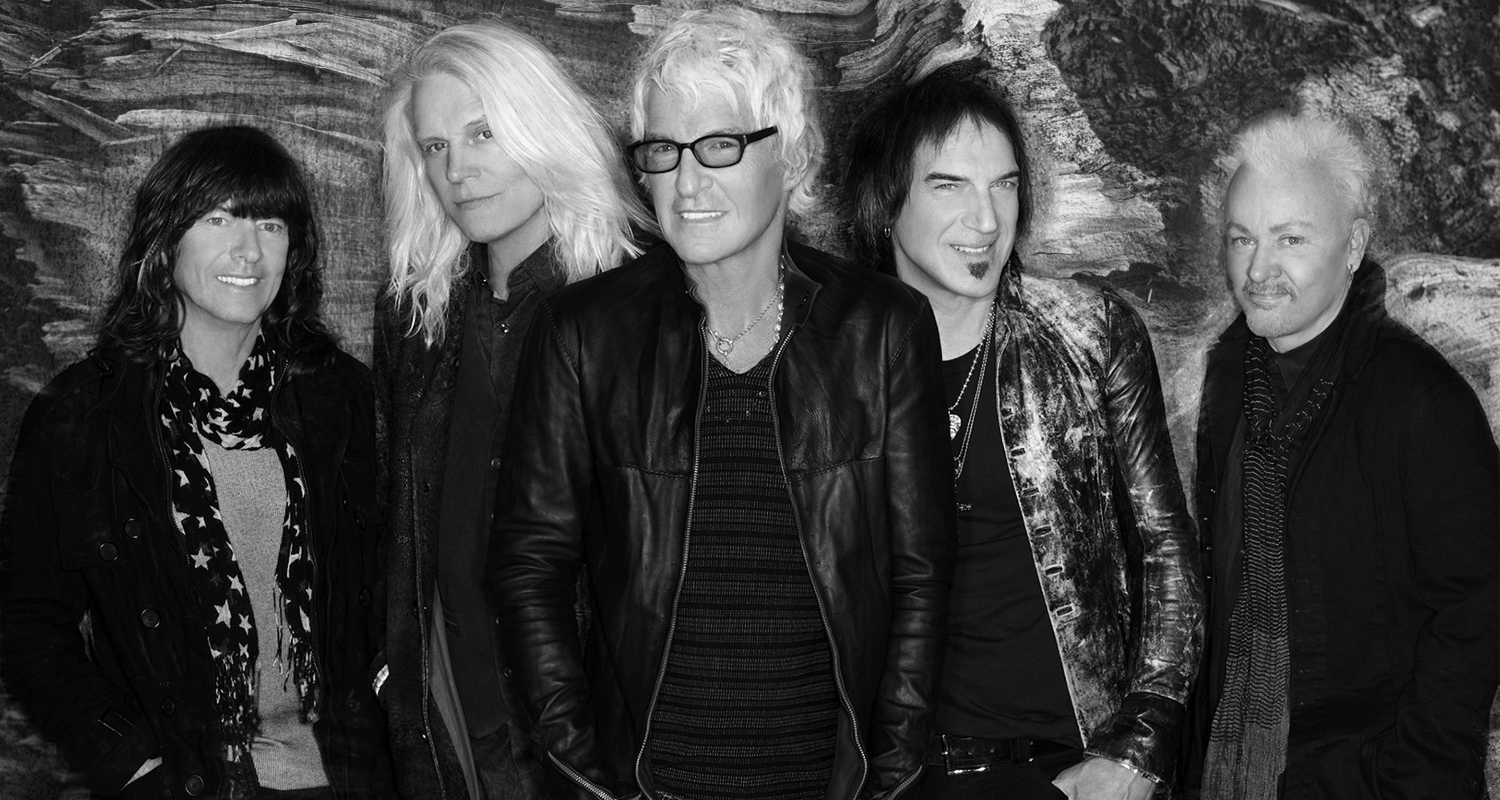 REO Speedwagon came out and started with "Don't Let Him Go," "Music Man," "Someone Tonight" and "Keep Pushin'."
"Well, I think the best I could do right now is just let you all know that I'm sick as shit today," Cronin stated while alluding that he might have the flu. "I'm just going to count on you guys to sing along mostly because I don't have too much in the tank today. Let's all sing together and be a regular REO hootenanny tonight." They then launched into the aptly named "Can't Fight This Feeling."
Before "Son Of A Poor Man," Cronin hinted at giving out refunds, but the crowd wasn't having any of that. They just wanted them to keep the show going.
Cronin continued to be apologetic the rest of the evening. He said they would keep it to the fan favorites for the rest of the show – basically eliminating any deeper cuts. They continued with "Take It On The Run" and "Time For Me To Fly."
Bassist Bruce Hall gave Cronin a break on the vocals for the driving bass of the rocking "Back On The Road Again."
When Neal Doughty cranked up the synthesizer, everyone knew it was time for the classic "Ridin' The Storm Out." Cronin sang the song in a somewhat spoken manner versus the traditional style.
In a kind gesture, Cronin graciously said, "Anybody who wants to stick around, I will stay here until the last one of you is done – I'll sign setlists so at least you will leave from here with something."
Cronin sat behind the piano for "Keep On Loving You" and the last song of "Roll With The Changes" where members of Levon, the opening band, came out to aid in singing to wrap the show up.
As the band was taking their bows, a stack of setlists were brought to Cronin – and those stacks kept coming. Even under the weather, Cronin stayed late on stage signing setlists for the massive line that formed to get a priceless memento. Let's just hope Cronin's sickness doesn't transfer on those setlists – haha.
Well, that full set that we had hoped for didn't happen, since they played just over an hour. Cronin didn't sound that bad, I guess he could tell that he wasn't 100%. It is refreshing to know that he takes pride in his vocal performance – while other bands out there, that shall not be named, are lip syncing. Because of Cronin's sickness, REO Speedwagon was forced to postpone their next two dates in Florida. We wish Kevin Cronin a speedy recovery, and hope REO Speedwagon gets 'back on the road again.'