Tears For Fears
June 13, 2022
Charlotte, NC
PNC Music Pavilion
Review by Joseph Hett
Tears For Fears Made The Heat Bearable In Charlotte
Tears For Fears' opening song of the night contained the lyrics to best sum up the evening: "You're my way out of hell / But I've just one more song to sing / One more story to tell." Why is that you may ask? Because Charlotte, NC was as hot as hell!
Tears For Fears brought their "The Tipping Point World Tour" to the PNC Music Pavilion on Monday evening. This tour is in support of Tears For Fears' highly successful new album titled "The Tipping Point" (2022).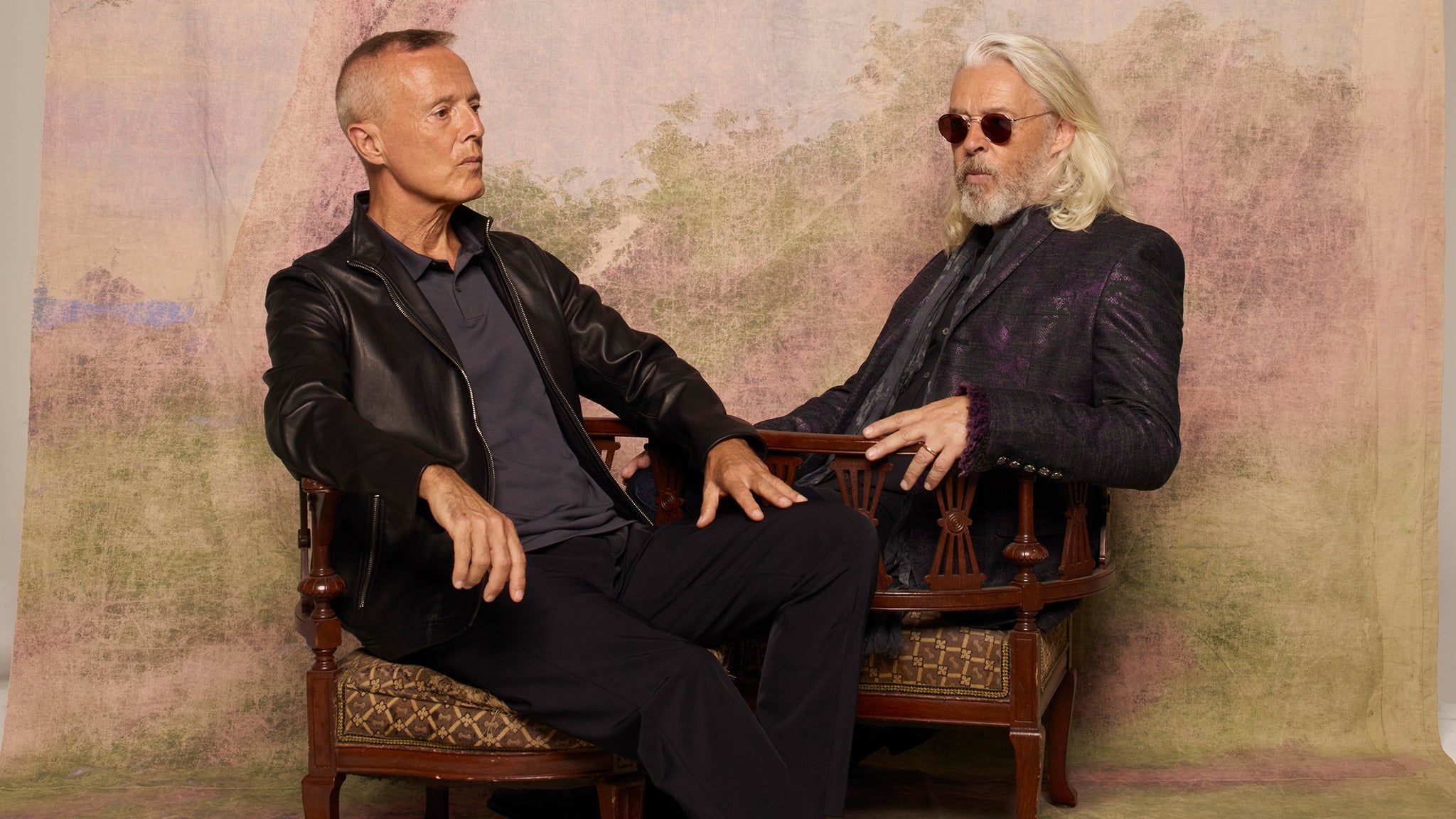 This outdoor concert just happened to take place on the hottest day of the year so far. The temperature reached, and in some areas exceeded, 100 degrees. That, along with, the high humidity made the wait for the show unbearable. But once the show started, we were all transported to heaven.
Everyone knew it was close to showtime when Tears For Fears' "Stay" began to play over the PA system. Roland Orzabal and Curt Smith, along with the rest of the band, came out and started with "No Small Thing" and "The Tipping Point," both off "The Tipping Point." This would be a trend throughout the evening because they would perform seven songs in total from the new album.
Once the opening notes of "Everybody Wants to Rule the World" hit, there was an eruption from the audience. A sea of phones came out to capture the timeless song.
Orzabal welcomed everyone out. He said he tried Googling the last time Tears For Fears were in Charlotte but couldn't find an answer. He joked that it was before Google was invented. (It was August 2010 at a smaller venue called The Fillmore.) Orzabal continued, "So we are about halfway through our US tour. A few days ago we were in Florida, which was really warm. Then last night, we were in Atlanta, which was hot and humid. But NOTHING, NOTHING compares to THIS!"
They continued with "Secret World" and "Sowing the Seeds of Love."
Smith mentioned, "I don't believe I've ever done a gig where I actually sweated from my wrist. Gonna loose a few pounds – that's the good news." Smith then spoke about making the new album before launching into a string of songs from "The Tipping Point": "Long, Long, Long Time," "Break the Man," "My Demons" and "Rivers of Mercy."
Once the intro for "Mad World" started, everyone jumped up to their feet in a frenzy to witness the ageless tune performed live.
Back-up singer Lauren Evans was featured on lead vocals on "Suffer the Children" and "Woman in Chains." Her powerful, angelica vocals were well received by the concert-goers. "Badman's Song" was an absolute riffing jam session that featured slide guitar by Charlton Pettus.
They closed the main set out with "Pale Shelter," "Break It Down Again" and the classic "Head Over Heels / Broken."
Back out for the encore, Smith quipped, "I am a little moist," before band introductions. Drummer Jamie Wollam from nearby Davidson, NC received a loud pop.
They finished up with a three song encore: "End of Night," "Change" and the epic "Shout."
Tears For Fears featured 5 decades of music tonight all to the crowd's delight. As they mentioned in concert, they didn't want to be viewed as a nostalgia act. That's why they went out and produced such a phenomenal new album. Hopefully they will return to Charlotte in the near future…just make sure it's not as hot!