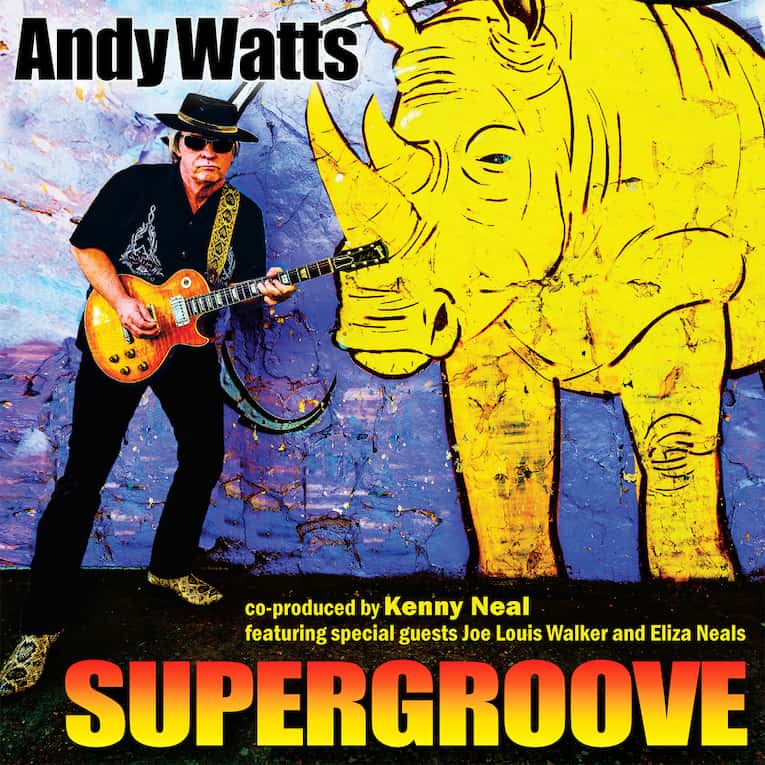 Blues guitar slinger Andy Watts recently spoke with Music Recall Magazine to promote his fantastic new album release titled "Supergroove." And believe us, you will be groovin' during the whole thing!
For more info, please visit: https://www.andywattsguitarslinger.com/
 —–
MRM: Where are you "calling" from? 
Watts:  Israel
MRM: How are you holding up in these crazy times?  It's the perfect time for the blues… 
Watts: Right on, Corona & Middle East Perfect Scenario for Blues
MRM: Where did you grow up? 
Watts: Born In Sweden Immigrated to Israel when I was 20 Years Old
MRM: How did you first get involved in playing music? 
Watts: Listening to Blues Programs when I was 12 years old made me picking up the Guitar and learned how to play it
MRM: Who are your influences? 
Watts: Jimi Hendrix, Peter Green, Eric Clapton, Albert King
MRM: What is the blues scene like in Israel? 
Watts: Growing, I have been involved with bringing some of the Best Blues Artists in the world to Israel for the past 15 Years Joe Louis Walker Kenny Neal Johnny Winter Rick Estrin Bernard Alison among others .Thankful for the Opportunity to record and perform with these Artists
MRM: What equipment are you using? (A question for all of the gearheads out there.) 
Watts: For The Album SuperGroove  1950s Les Pauls 1950s Stratocasters  1955  Fender Low Power Tweed Twin   1966 Marshall Plexi 45/100 KT 66s Tubes
MRM: What could you tell us about your new album "Supergroove"? (I've been loving all of the tracks!) 
Watts: Thanks, It's a straight follow up to my previous Album "Blues On Fire."10 Tracks of Rocking Blues & Some Psychedelic Blues Too, Kicking off with Title Track which is an Instrumental leaving Space for Guitar and Baritone Sax. Rick Estrin playing some smokin' Harp on Living Hand To Mouth and Dont Take My Blues Away. Some Great Vocals by Joe Louis Walker On Burning Deep ,and Eliza Neals Nailing Vocals on Blues Of The Month Club. The Musicians on the Album are Part of my 9 Piece Band that I am performing Live with In Israel, so what you hear on the Album is what you will hear Live. Album is a mix of Songs written by me and some Covers that have Inspired me over the Years .Ending the Album with Supernatural as a Tribute to the great Peter Green RIP  was a Deep Experience for me .Always been influenced by him and decided to Add Trumpet and B3 Hammond to put my own Twist on it . I put a lot of attention to the sound and Horn Arrangement to get an Overall Big  and Warm sound for the Album ,and focused to get the right Guitar Sound for Each Track .A good Guitar sound is sooooo Important .
MRM: I know we are limited on time, anything else you would like to add? 
Watts: As A Blues Guitarist from Israel I am thrilled to be signed on a US Label  Vizztone/Booga  and Grateful to all great Blues Musicians that I have had the good fortune to perform & record with over the Years ,and special Thanks to Blues Buddy and Grammy Nominee Kenny Neal for Co producing the Album SuperGroove. We must have done something right as Album been 9 Weeks on Roots Music Reports USA and 9th Place on IBBA Charts UK.