Interview by Joseph Hett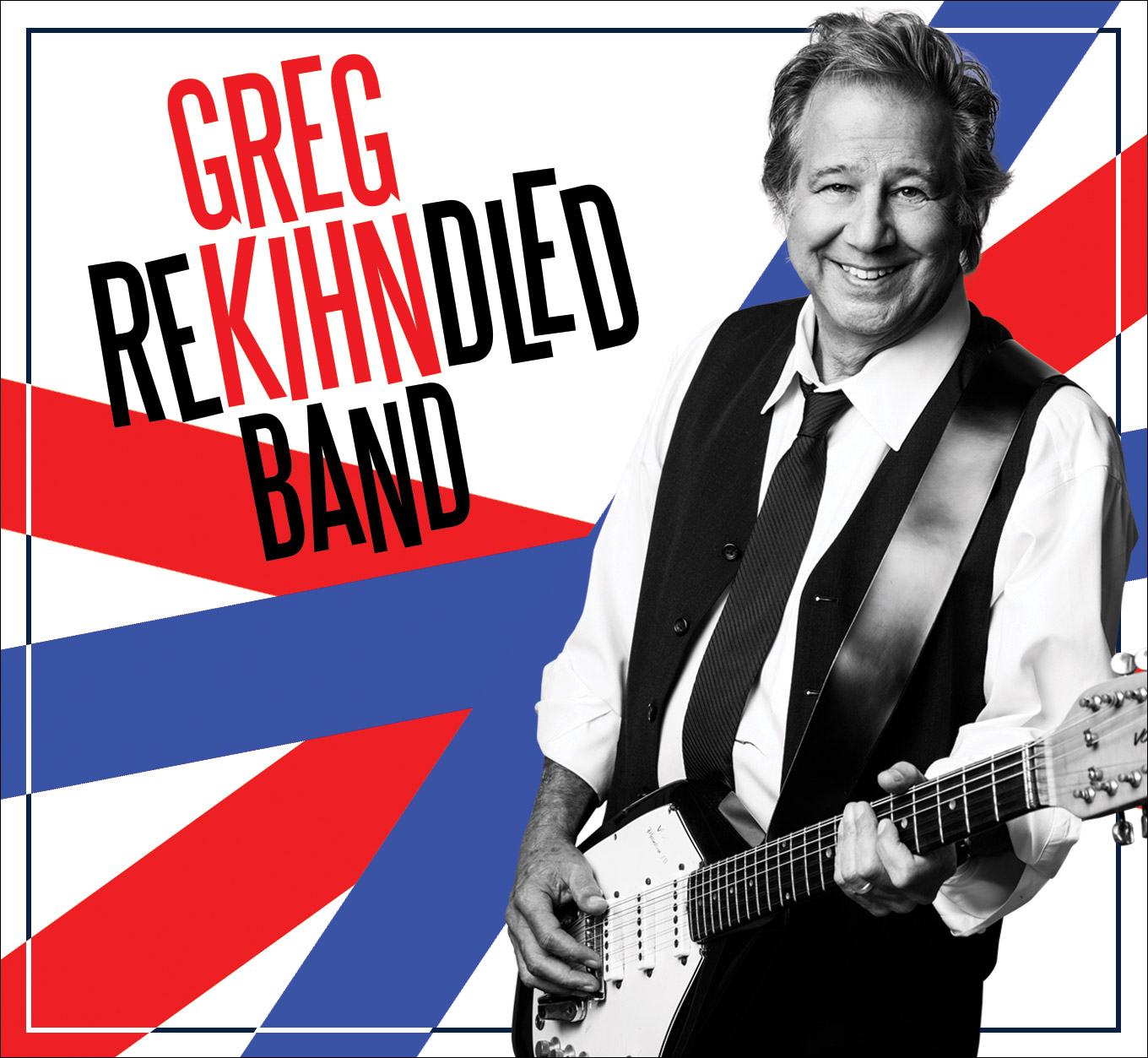 Greg Kihn recently spoke to Music Recall Magazine. He touched on his upbringing, legacy and what he has going on now.
Make sure to check out Kihn's newest release, "ReKihndled." Also check out Kihn on tour with his "Storyteller" acoustic shows in Athens, GA (Jan. 8) and Atlanta, GA (Jan. 9). Get more info at GregKihn.com!
—
MRM: Thanks for speaking with us Mr. Kihn. What's new on Telegraph Avenue?
Kihn: The faces are new, but the smell of the pot smoke is still the same.
MRM: How did you get your start in music?
Kihn: My mother found a broken guitar in the alley behind our house. It had a cracked neck. After I started getting splinters she took pity on me and bought me a new guitar at a Pawnshop for $40. It was a Kay acoustic.
MRM: How did you differentiate yourself from all of jam bands in San Fran area at the time?
Kihn: We weren't like the other SF bands. Our music was derived from the British bands like the Who and the Faces. We were always writing new songs, and the fans came back week after week to see what we'd come up with. It was all about the songs, not the jamming.
MRM: Your first mega hit was "The Breakup Song." Could you speak about your song writing process with this song?
Kihn: I actually wrote that with Steve Wright, we took the verses that I had written and wedded it to the chorus he had written and the two songs fit effortlessly together.
MRM: Do you think the game show Jeopardy could thank you for its reboot?
Kihn: In the form a question, please… Ahh… What is "yes" and "yes?" It's the Daily double!
MRM: Were you flattered by Weird Al's parody of your song?
Kihn: Yes, I loved his version of "I lost on Jeopardy". It was a brilliant parody. Al is a super talented musician. He invited me to appear in his video and I had a ball. God bless that man! I still get mailbox money from Weird Al!
MRM: Could you speak about your long career in radio?
Kihn: Alas, radio has changed in the few years I've been out of it. Stations are slashing their budgets and cutting corners. Jocks are not encouraged to be personalities anymore, they want a much more white bread product. It's a shame, but the best jocks are dropping out. I miss talking to millions of people every morning, but I don't miss getting up at 3:45am.
MRM: What's the status of your novel writing?
Kihn: I'm just putting the final edit together for my next novel SOUTHERN GOTHIC. It's the best thing I've ever done. It I'm also writing the third novel of the Dust Bin Bob trilogy ANARCHY.
MRM: The video game Grand Theft Auto V contained "The Breakup Song." Did they have to get your permission to place the song in the game? Do you think you have gained any new fans from this game?
Kihn: Yes and yes. The Breakup Song is attracting a whole generation of fans and it's very exciting. The song has endured many years and shows no signs of slowing down. It fits well in the game and I am proud to be part of it.
MRM: Could you speak about your newest release, "ReKihndled"? Sounds like classic Kihn to me.
Kihn: I wanted it to sound like the band sounds TODAY and not like something from 25 years ago. The songs are fresh yet unmistakably Greg Kihn songs. It was surprisingly easy and felt great. It was wonderful writing with Robert Berry and my son Ry Kihn. I think it's a breakthrough album. Come Record of the Year!
MRM: When will you finally run out of placing "Kihn" puns in your album titles? (Laughs)
Kihn: Are you kidding me? We may never stop! Then you'll have my son and two grandsons to deal with!
MRM: What can fans expect from your "Storyteller" acoustic shows in Athens, GA (Jan. 8) and Atlanta, GA (Jan. 9)?
Kihn: I am looking forward to these Storyteller Gigs. I planning to do a wide range of material from my vast catalogue, plus a few Springsteen songs, a few from solo acoustic CD's some stuff from "REKIHNDLED" and a few surprises. This is a rare opportunity to see me doing something new and different. And don't forget to check out the Greg Kihn band later in the years as we are preparing to go out several times.