Interview By: Joseph Hett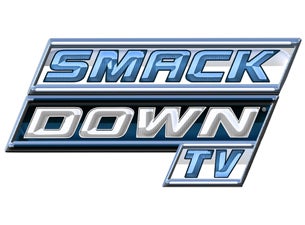 WWE Superstar Cody Rhodes recently spoke with Music Recall Magazine from his home in Johns Creek, GA. Check out MRM's exclusive interview with Rhodes below.
WWE Smackdown TV will be at the Colonial Life Arena in Columbia, SC on Tuesday, June 25 at 7pm. WWE Main Event will also be taped!
Tickets are still available and can be purchased at LMCtix.com, the Colonial Life Arena box office or 1 (855) 4-LMC-TIX.
MRM: Since you grew up in the business, especially in the Southeast, do you have any fond memories of Columbia, SC?
Cody Rhodes: Yeah, I can say I actually do. Because I used to go with World Championship Wrestling to all the shows that were in the North Carolina, South Carolina, Tennessee, Alabama areas. Actually particularly it's not the same arena but it was in South Carolina where I was watching the show, I used to go by myself, so I had a little backstage pass, and I was watching the show, and I took a tumble down the arena steps. And I got stitched up by Ricky Steamboat backstage. That actually happened in South Carolina. Not exactly a glorious memory of me watching great wrestling, but I was trying to. And I busted my butt falling down a bunch of stairs.
MRM: How were you able to make the successful transition from amateur wrestling to pro wrestling?
Rhodes: The two really don't necessarily coincide. It's nice to have a martial arts like background like amateur wrestling. But when you have that, the key is you have the sports element to what we do, you need the entertainment element to what we do. So I was really fortunate enough, I think I got my athletic background from my mother, and I think I got my entertainment background from my father.
MRM: If you weren't a WWE Superstar, what might you have chosen as a career choice?
Rhodes: Honestly, I never wanted to do anything but. But the truth is, I have a buddy of mine who we've worked on a little side project for a few years now. We're not close to being finished, but I'd love to write a comic book. I'm a big fan of all of the major titles, of all the independent titles. I'd love to paint a comic book. That'd be a pretty cool story for me to tell.
MRM: Other than your Hall of Famer father, Dusty Rhodes, and brother Goldust, which other WWE superstars have helped mentor your rise to the top?
Rhodes: You know when you have family in the industry; it's real easy to use them for their advice and mentoring. But I've always tried to kind of steer outside of that. I've been fortunate enough that I've gotten help from three greats in particular, being a student of the game I try to get it from everyone, but Triple H has been immensely helpful in how I am in that ring, Booker T has been immensely helpful in how I handle interviews, and Shawn Michaels has just been as helpful as it gets in terms of how I handle everything.
MRM: Did you ever get teased about the clip from "The Soup" TV show that showed Legacy (Randy Orton, Manu and you) closely breathing on each other backstage?
Rhodes: [Laughs] Of course I got teased regarding the infamous "Soup" clip. Actually there have been a couple clips. You know what? I'm going to put the heat on the producer backstage for that clip, whose exact words were, "You guys will not appear as closely in frame as you actually are." And then when I watched it, our chests are touching one another. So obviously we were just as close as you could possibly be, and it was rather embarrassing.
MRM: What made you grow your world famous mustache?
Rhodes: Is it world famous? You said it's world famous, and I'm gonna go ahead and believe you. I wish it was a more complex tale, but it's the only time I've been injured in my career, the only games I have ever missed, so to say, were rather recently. I had 25 days off and in the 25 days I had off I grew an underwhelming and not so full mustache. It has evolved now, as all WWE talents are meant to do, has evolved into the mustache that single handily brought the mustache back. So I'm happy for that.
MRM: Has it truly become a "love-stache?"
Rhodes: I'm going to give you a little behind the scenes information that no one in privy to. I'm not the one who named it the "love-stache." Someone overheard me on a microphone refer to it as a "love-stache," but they misheard me. And that person who misheard me loved it so much that I now, I'm going to take responsibility where I can for it, but it was really a mistake, a miscommunication. But I guess it has become a "love-stache" because I'm more fond of referring to it as a "love-stache" than a mustache. And I make sure WWE Divas and Superstars alike know it's not just your everyday man's mustache.
MRM: How did you come about meeting your best friend and Rhodes Scholars tag partner Damian Sandow?
Rhodes: That's a good story. Damian Sandow is a unique individual. I knew him long before he was Damian Sandow, I don't know what I knew him as. But before we were best friends he was a veteran in the developmental locker-room who treated me kind of like I wasn't meant to be because of how easily I entered the developmental fray. So when he came on the road, and I had already been a successful two-time Intercontinental Champion and pretty much grasped the WWE's future, I was happy to kind of let him know how far I had come, and we put the past behind us. His intellectual capabilities mesh well with how I perform in the ring.
MRM: You recently challenged John "Bradshaw" Layfield to a "Gentleman's Duel" on the "JBL and Cole Show." What is that?
Rhodes: The gentleman's duel, it depends on the answers you might have got perhaps off of Wikipedia or Google. I'm not going to entirely disclose what a "gentleman's duel" is. It's going to unfold on the "JBL and Cole Show" going forward. I know that John "Bradshaw" Layfield assumes it is a demolition derby. And I can tell him he is wrong in that assumption. That is for JBL to find out and hopefully the WWE Universe enjoys it on the weeks to come on the "JBL and Cole Show."
MRM: Recently on Twitter (@CodyRhodesWWE) you revealed you had a "Boxer's fracture" in your right hand. Do you know when it happened and any prognosis?
Rhodes: Honestly, you punch a lot of people in the face in the world that is the WWE, and I'm not entirely sure how it came about. I can tell you the prognosis is, there is no prognosis. It's a just suck it up and wrestle type thing. It's certainly not an injury, it's just a, let's just use the child like vernacular; it's a little boo boo, is all.
MRM: What can fans expect in Columbia, SC when WWE Smackdown TV rolls into town? Since the WWE is the best value in entertainment.
Rhodes: On Tuesday June, 25 7pm start time, that crowd is going to be fortunate. Because Smackdown, it's no secret, is the A-show and has been for quite some time. Monday Night Raw is typically more of a variety three-hour spectacular, but those fans in South Carolina who have an appreciation for that true grit style of sports entertainment airing more on the sports side are going to get that. You've got wonderful superstars like the Dolph Ziggler, Alberto Del Rio, myself, Damian Sandow, and I could care less about him but he's a wonderful superstar, Sheamus. It's an endless list of the future faces of the WWE, and I think that's important for our audience to really be up-close and see these superstars, especially with Smackdown, that are really taking over the company as we move forward.
MRM: Good luck Cody, thanks for calling and see you here in Columbia!
Read our other interviews with WWE Superstars:Jack Swagger, Kofi Kingston and Titus O'Neil.