Lindsey Buckingham
July, 29 2012
Spartanburg, SC
Spartanburg Memorial Auditorium
Concert Review by Joseph Hett
Buckingham Continues His Own Way In Spartanburg

Lindsey Buckingham made a stop in Spartanburg, SC at the Spartanburg Memorial Auditorium on Sunday night as part of his one-man-show tour. It was a perfect night for an up-close and personal performance from a legend.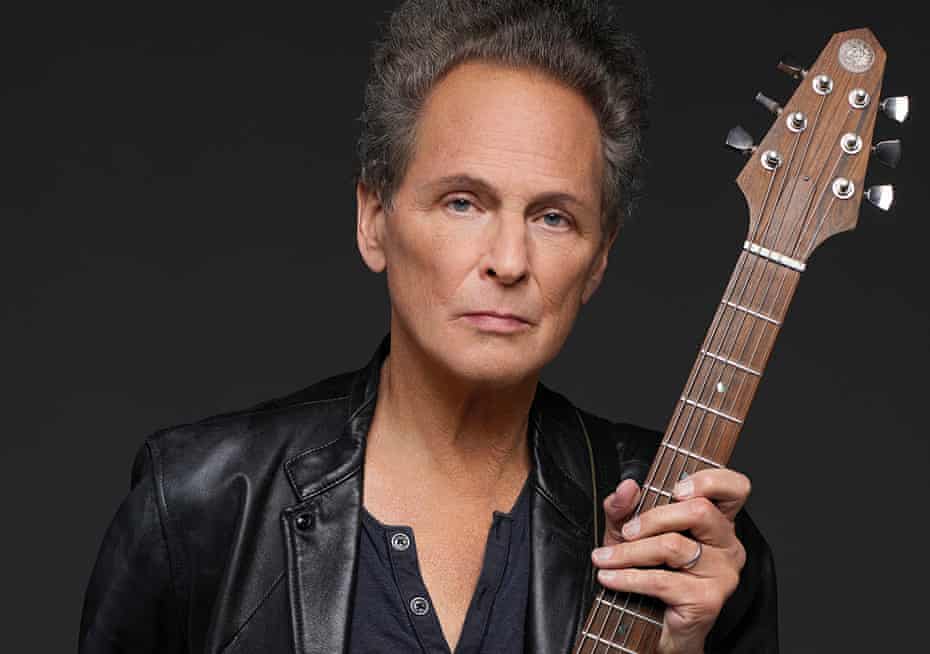 Buckingham started the show acoustically with "Cast Away Dreams," off of his 2006 album "Under the Skin."
It was a simple stage set-up with a small amplifier stack in the background along with a traditional microphone stand.
He then transitioned into the Fleetwood Mac tune "Bleed to Love Her." He had all of his fingers working, almost like he was playing rhythm and lead guitar at the same time.
No guitar picks were thrown into the crowd, a rarity during concerts these days. But since Buckingham uses just his fingers, no picks were needed for the guitar virtuoso.
He played a Buckingham Nicks instrumental titled "Stephanie." It was originally written as an ode to his then girlfriend and musical partner Stevie Nicks before they both joined Fleetwood Mac.
It really got loud when he pulled out his electric guitar and started strumming power chords for "Come," a newer song from the Fleetwood Mac catalog.
Throughout the night, his Fleetwood Mac selections received the loudest eruptions from the intimate crowd.
A few times during the show he referenced the "big machine" and the "small machine." The big one was Fleetwood Mac, and the small one was his solo career. He said that one couldn't exist without the other.
Towards the end of the set, he relied heavily on well-known Fleetwood Mac songs with "Never Going Back Again," "Big Love" and "I'm So Afraid." And the crowd loved every minute of it.
For the final song of the set, he pulled out "Go Your Own Way," off of the classic "Rumours" album.
Buckingham bowed to a standing ovation and walked off the stage. About a minute later he returned for the encore.
He started up with "Trouble" and ended with "Seeds We Sow."
It was a very enjoyable show. Buckingham played nonstop for the entire hour and twenty minute set. After the show, whispers were floating around the auditorium about now seeing the "big machine" in action the next time they come around.