Dierks Bentley
May 21, 2011
Concord, NC
Charlotte Motor Speedway
Concert Review by Joseph Hett
Dierks Bentley Puts On an All-Star Performance In Charlotte

Dierks Bentley performed to a capacity crowd before the All-Star Race in Concord, NC on Saturday. The crowd trickled in all day long to get the best lawn location since every race ticket was also a concert ticket.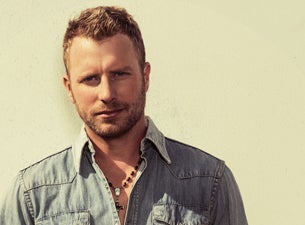 The stage was nestled in the infield of the Charlotte Motor Speedway between turns 1 and 2. The sun was beating down since it was early in the afternoon. But the fans braved the heat for a very good performance.
The crowd erupted as Bentley and the band took the stage. He started the concert off with "Feel That Fire." He focused on his main hits and performed sensual versions of "Come a Little Closer" and "Settle for a Slowdown." He then sped the pace up for "How Am I Doin.'"
Bentley then started telling stories about songs that his band would perform when traveling long nights on their tour bus. He told the story in a funny chronological fashion, recounting each late night hour and the songs they would cover. The band then cranked out Waylon Jennings' "Good Ol' Boys, " George Strait's "All My Ex's Live in Texas," Billy Idol's "Rebel Yell," Bon Jovi's "Wanted Dead or Alive" and U2's "Pride (In The Name of Love)."
He then closed out the performance with one of his biggest hits, "What Was I Thinking." The crowd was really into it as Bentley strummed his acoustic guitar to the fast rhythm. After an extended performance of the song, Bentley exited the stage and left the crowd ready for some racing.