Ricky Skaggs
April 9, 2011
Newberry, SC
Newberry Opera House
Concert Review by Joseph Hett
Ricky Skaggs Brings 'Thunder' to Newberry
Ricky Skaggs and Kentucky Thunder made their way back to the Newberry Opera House and provided a whole evening of bluegrass. Out of the gates they started with a string of bluegrass instrumental tunes.
The banjo was flaring, the mandolin was wailing and the violin was reaching high notes with "Sis Draper" and "Sally Jo."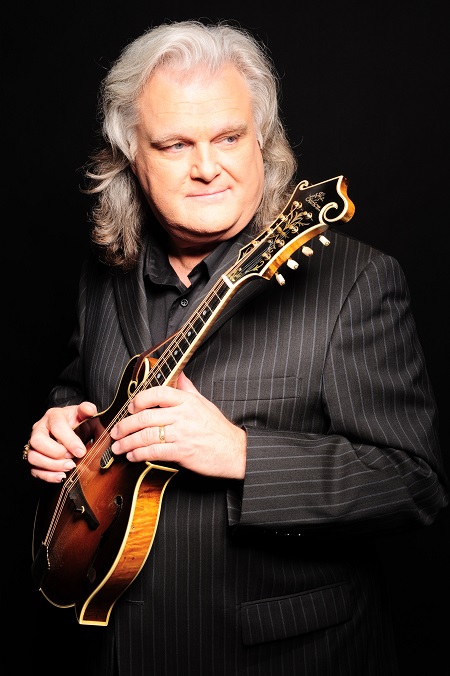 Skaggs revealed to the audience that his prized mandolin, called "Pee Wee," was 88 years old. It was originally owned by Pee Wee Lambert of the Stanley Brothers in the 1940s. But the mandolin was lost for many years until Skaggs got it a few years ago. Throughout the night, he spoke to "Pee Wee" as if it were his child. One classic moment is when he said, "I know it's getting late Pee Wee, we're about to be finished, and you can go to bed."
As the night progressed, "Pee Wee" had his work cut out for him with "Lonesome River" and "Salty Dog Blues." Skaggs even featured "Can't Shake Jesus" which is off of his new album "Mosaic."
Skaggs spoke highly of a good friend that recently passed away, Harley Allen. He was a prolific song writer in Tennessee and had many country hits. He played two songs that Allen had written to pay tribute. Skaggs put heart and soul into "Spread A Little Love Around" and "Stray Dogs and Alley Cats."
Skaggs shied away from his country hits and stayed with the bluegrass theme the entire time. He featured new material and classic bluegrass songs.
The night was filled with all of the bluegrass you could handle, and it was a very good and entertaining show.