Jefferson Starship
December 12, 2021
Augusta, GA
Miller Theater
Review by Joseph Hett
Jefferson Starship Brings The Sun To Augusta
As storms were passing through Augusta on Saturday night, fans made their way to the Miller Theater for a night of timeless music by Jefferson Starship. This was the last stop on their "Mother of the Sun" tour in the Southeast before they head back home for dates in California.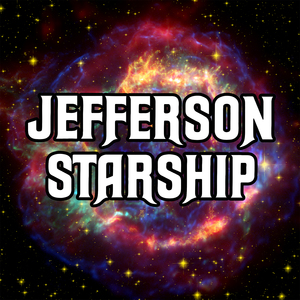 Jefferson Starship consists of co-founding member David Freiberg (rhythm guitar/vocals), classic member Donny Baldwin (drums) along with longtime members Cathy Richardson (vocals), Chris Smith (keyboard with bass) and Jude Gold (lead guitar).
Jefferson Starship came out with the classic "Find Your Way Back," riffing "Can't Find Love" and driving "Ride The Tiger."
Richardson mentioned they haven't been to Augusta since she has been in the band – 14 years. She also gave a shout out to stage crew member Todd. So when Todd would appear throughout the show, audience members would shout his name.
The smooth "Count On Me" was up next as Richardson asked everyone to sing-along.
They featured three songs off of their newest album titled "Mother of the Sun." The women's empowerment anthem was co-written with Grace Slick titled "It's About Time." "Setting Sun" was a Western themed tune about a cowboy on the run. And later in the set, Gold performed an extended guitar solo titled "Embryonic Journey" – which first appeared on Jefferson Airplane's second album "Surrealistic Pillow."
Freiberg paid tribute to the late Marty Balin by singing "Runaway" and "With Your Love." The audience gave Freiberg a standing ovation to show their appreciation.
Richardson said Baldwin played drums on all of the classic Starship material in the '80s. (He was also the drummer for Elvin Bishop.) They then went into "Sara" and "Nothing's Gonna Stop Us Now."
Richardson gave the vocal performance of a lifetime with "Miracles," which included an extended ending.
Once Baldwin started the military style beat on his snare drum, everyone knew it was time for "White Rabbit." Richardson transformed herself into a trance before marching her way down the stage's steps and into the crowd. They then fast forwarded back to the '80s with "We Built This City."
Once Smith got the keyboards going, everyone was ready to rock with "Jane." Freiberg got to sing the classic as Richardson pounded the cowbell with authority.
During band introductions, Richardson ran down a list of accolades for Freiberg, which included also being a co-founding member of Quicksilver Messenger Service. It was also noted that he is 83 years old. (And still in great shape!)
The last song of the main set was "Somebody to Love." Richardson joked they were too old to leave the stage and then come back. She took a couple requests from the audience. They closed with "Fast Buck Freddie" and "Volunteers." They left as they came in – a spotlight shined down on the band's logo on the bass drum as the stage darkened.
Jefferson Starship put on an amazing show! They genuinely appeared to be having fun playing together. The camaraderie was ever-present – the whole band was even spotted taking in a Trans-Siberian Orchestra show the day before in Greenville. The setlist featured Jefferson Airplane, Jefferson Starship and Starship classics – to everyone's delight. Hopefully it won't be 14 more years until they come back to Augusta.