Sheena Easton
May 15, 2022
Newberry, SC
Newberry Opera House
Review by Joseph Hett
Sheena Easton Is Fantastic In Newberry
Sheena Easton finally performed in Newberry, SC at the Newberry Opera House on Sunday afternoon. Easton and Tiffany were originally scheduled to perform a show in November 2021, but that show was later rescheduled with just Easton. Sunday's show was the perfect afternoon delight for those in attendance.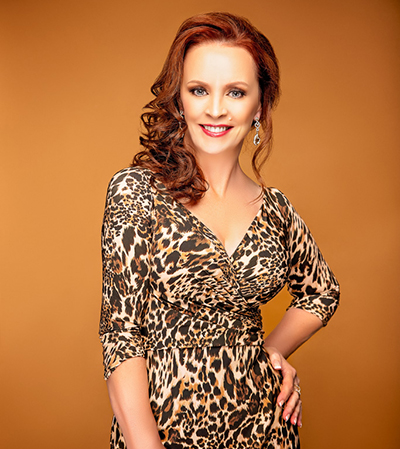 Easton and her band came out and surprisingly opened up with a cover of the Doobie Brothers classic "Listen to the Music," along with a "Long Train Runnin'" interlude. Easton then instructed everyone to "keep your eyes off of this thing" as she faced her back towards the audience while she switched her hips to the intro of "Strut."
Easton told a story about struggling to obtain bigger hair before the show by using a whole bottle of hairspray. "Don't light a flame near it please," she quipped. She continued, "I do have on the Spanx and they're working. Everything is pulled in and up, ladies."
It was time to slow it down for "Almost Over You" and "It Must Have Been Love."
After taking a sip of tea, Easton spoke about her vanity project of jazz and standards. They then featured "The One I Love Belongs to Somebody Else" from her "No Strings" album.
That '80s groove got back on track for "The Lover in Me."
After speaking about how Prince was a mentor to her, Easton played several tunes as a tribute to the purple one. Easton was joined by her backup singer Brandon Nix for "The Arms of Orion" and "Nothing Compares 2 U."
"That was his tender side, but let's face it, the man could get down and dirty. So let me ask you, it is a Sunday afternoon – we're wearing our church clothes. I'm going to ask you before launching into something that might offend your delicate sensibilities. Do y'all think you could handle – 'cause I didn't put on these heels and Spanx for nothing."
They started up with "U Got the Look" that transition into "Sugar Walls" and continued to switch between songs. There was a saxophone, keyboard, guitar and drum solo. Nix even got to do a little rap to end the medley.
Nix and Easton stood face to face for a beautiful rendition of "We've Got Tonight."
After humorous band introductions, which included talk about getting to drink early since it was an early show, Easton dedicated "When He Shines" to all of the men in our lives.
The party got back going with "Best of My Love."
Easton closed out the set with with the upbeat "Telefone (Long Distance Love Affair)" and everlasting "Morning Train (Nine to Five)."
For the encore, Easton belted out "For Your Eyes Only,"
The 5-foot Easton commanded the stage with her precision band for the entire 90-minute show. It was well worth the wait to see Easton in an intimate venue like the Newberry Opera House.