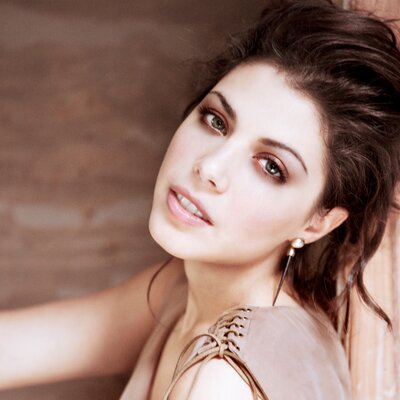 JD & The Straight Shot's new album Good Luck And Good Night is due out on September 15th, and first single is "Run For Me"  https://www.youtube.com/watch?v=r8fEZ4queUM.
"Run For Me" purchase link: http://smarturl.it/RunForMePivot
JD & The Straight Shot bio:
New York City-based Americana band JD & The Straight Shot will release its vibrant sixth studio album Good Luck And Good Night on September 15th. Comprised of vocalist/guitarist Jim Dolan, guitarist Marc Copely (B.B. King, Rosanne Cash), bassist Byron House (Robert Plant, Emmylou Harris, Dolly Parton), violinist/fiddler Erin Slaver (Martina McBride, Rod Stewart) and drummer/percussionist Shawn Pelton (Sheryl Crow, Levon Helm, Saturday Night Live band), the dynamic group's all-acoustic record was produced and mixed by Copely (Toby Lightman, Owen Danoff, Upright Man) and engineered by Chuck Ainley (Mark Knopfler, George Strait, Lee Ann Womack) at Soundstage Studios in Nashville. Influenced by artists like The Beach Boys, Pink Floyd and The Beatles along with traditional Irish folk music and classical music, Good Luck And Good Night delivers a huge sound steeped in the quiet fire of American roots music and the swagger of rock n' roll.
JD & The Straight Shot on Tour:
9/16 Cherokee, NC @Harrah's Cherokee (w/ The Doobie Brothers)
9/17 Wilmington, NC @Cape Fear Community College Humanities & Fine Arts Center (w/ The Doobie Brothers)
9/19 Richmond, KY @EKU Center for the Arts (w/ The Doobie Brothers)
9/21 Frederick, MD @Fair (w/ The Doobie Brothers)
9/22 Northfield, OH @Hard Rock Rocksino (w/ The Doobie Brothers)
9/23 Huber Heights, OH @Rose Music Center at The Heights (w/ The Doobie Brothers)
9/27 Bloomsburg, PA @Bloomsburg Fair (w/ Chicago)
9/28 Stamford, CT @The Palace Theatre (w/ Chicago)
9/30 Gilford, NH @Bank of New Hampshire Pavilion (w/ Chicago)
Social media links:
www.facebook.com/jdandthestraightshot
Below is MRM's exclusive interview with Erin Slaver, violinist/fiddler/back-up singer of Americana band JD & The Straight Shot!
MRM: Where are you originally from?
Slaver: I was born and raised in the small town of Liberty, NY — just two hours NW of Manhattan.
MRM: When did you first get the music bug? 
Slaver: I think I was born with it. My father was a guitarist and I started learning the violin when I was three years old. I can't remember a time in my life when I didn't love music. 
MRM: Who are some of your influences?
Slaver: My influences span a vast array of genres and styles from jazz violinist Stephane Grappelli to bluegrass fiddler Mark O'Connor and classical composers (Brahms, Beethoven, Tchaikovsky). I grew up listening to music all across the board, including symphonic pieces, rock bands from the Sixties and Seventies, jazz standards, Broadway showtunes, and a lot of roots music. 
MRM: How did you find your way to Nashville, TN?
Slaver: I moved to Nashville in 2011 after finishing college in NY where I majored in music/violin performance and started my own country/roots band. I took a chance and rented an apartment for a year—  I wanted to see what it would be like. Within the first two weeks I knew I wasn't going to be leaving anytime soon. 
MRM: Is it true that once a person learns the violin/fiddle, other instruments are easier to pick up?
Slaver: The violin is one of the hardest instruments to learn. It takes years of practice to make a good sound with your right hand (bow hand) and it is an ongoing battle to have good intonation. There are no frets, so everything is based on fine-tuning your ear. However, I don't know if that would make physically learning another instrument that much easier. I'd say the greatest asset a trained violinist has is their discipline. Learning the violin teaches you perseverance to the ultimate degree. The expectation of having to work **really, really** hard and the willingness to put in the time and effort that it takes would be key to making the learning process for any instrument easier.
MRM: What is your favorite genre of music to perform?
Slaver: They all have their charm! I really don't discriminate. I just love playing. 
MRM:Would you like to someday tour as a solo act? 
Slaver: I performed as a "solo" artist when I was in college in NY. Fronting a band was fun, but I missed the collaborative aspect. Being part of a group has so many benefits. You are supported by your bandmates not only musically but there is a true sense of camaraderie. 
MRM: You have toured with major acts across the world. Who would you say was your favorite?
Slaver: Honestly, I've never been happier than I am currently touring with JD & The Straight Shot. As band members, we all play a very important role in the creative process, writing, recording, and performing the songs (which is unusual in the music world). Our ideas are heard and our musicianship is featured on the record and on stage. The feeling of camaraderie I just mentioned is present, more so than any other group I've toured with. 
MRM: How did you become a part of JD & The Straight Shot?
Slaver: I met our musical director and lead guitar player, Marc Copely, when he moved to Nashville. We had both worked as musicians on the television show "Nashville" and had some mutual friends. He heard me play and sing, and thought I would be perfect for the band. 
MRM: What can fans expect from JD & The Straight Shot's album "Good Luck and Good Night" due out September 15th?
Salver: It is our second album to capture our strictly acoustic sound and arrangements.  It's groovy in a way that reflects our vibe together as a live band.  Marc Copely was behind the board producing, so there was a very intimate and familiar ear guiding the sound. And it's refreshing! There is nothing like acoustic voices and instruments, thoughtfully arranged, expertly captured, and conveying an emotional intention. 
MRM: When did the transition to all-acoustic happen for the band? 
Slaver: Not too long after I joined actually (probably around the beginning of 2015). We were playing a bunch of radio shows with just JD (vocals), Marc (guitar) and myself (fiddle)) and we realized the acoustic arrangements were extremely complimentary to the songs. They seemed to give the music space for the listener to focus on the story the song was telling as well as the vocal harmonies  – which are two main focal points of our sound. 
MRM: My favorite track has to be the Celtic sounding "Run For Me." Could you speak about the song writing process for this album?
Slaver: Thanks! I'd love to. We've done some extended touring throughout Ireland and the UK as a band. Being immersed in a culture so rich in music and art renewed my passion for Celtic roots music and I found myself yearning to incorporate more of it into my writing. I came up with the Celtic-inspired instrumental riff heard throughout the song, and JD helped me write the rest of the lyrics around it, resulting in "Run for Me." 
MRM: JD & The Straight Shot are constantly touring. What can a concertgoer anticipate from a show?
Slaver: We take our performances very seriously and always strive to sound our best. Before we go on stage we like to stand in a circle and sing through our harmonies, just to make sure everything is sounding good! So what I'm saying is fans can expect just pure perfection, ha! Well, at least they can expect to have a lot of fun. There will be some foot-stomping, hand-clapping, down home old-fashioned good-time MUSIC.